Harvesting Rice 2018
The other day we harvested our rice!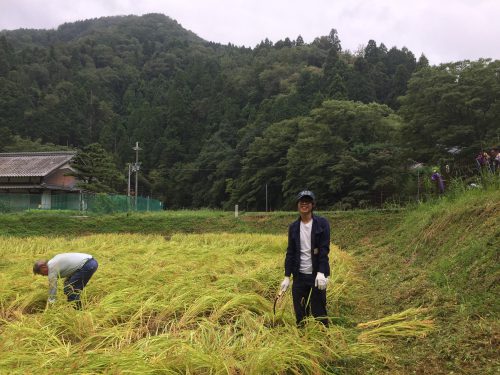 Hans-san from Singapore, lives in Kyoto.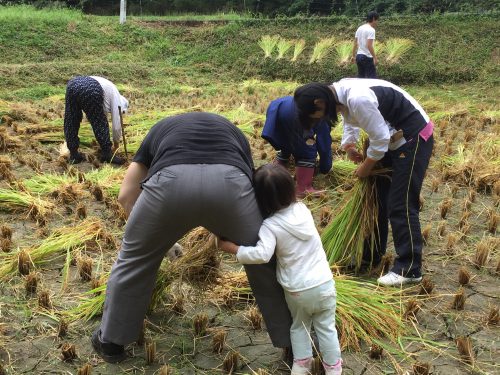 H family, they also joined "Teue de Taue"; Planting rice by hands.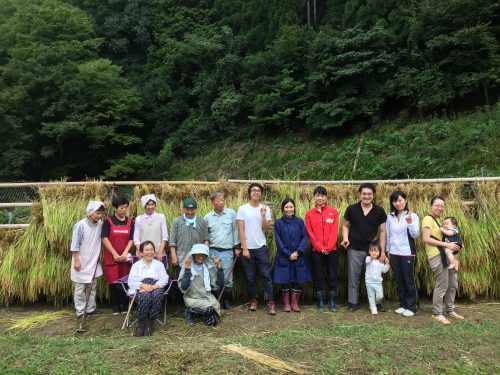 Kaoru-san and Kinue-san from our village helped us.
They are around 90 years old but still energetic!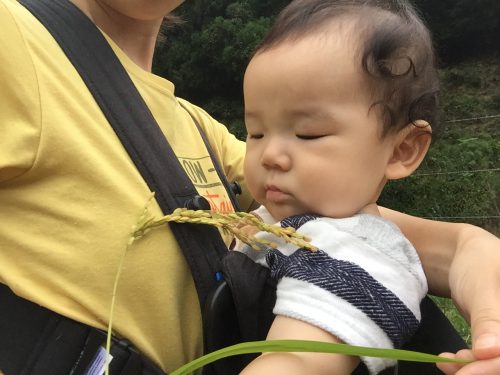 After drying under the sun for a couple of weeks, the rice will be ready to eat.
He will start eating baby food from our rice!!