Special discout plan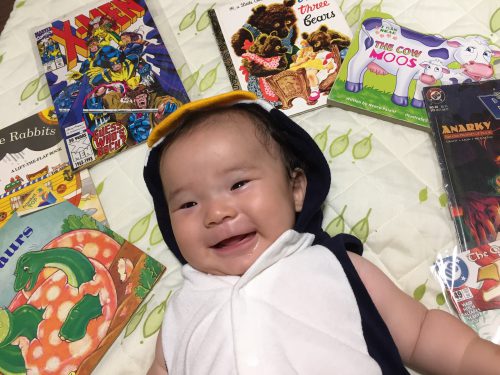 We have 5 months baby at home (Don't worry ! The baby stays at guesthouse for daytime and dinner but not stay overnight. You will have private anytime you want).
So here is special plan for foreign guest.
If you bring a picture books for baby in your own language and read it for hime when you are here, you get one meal(dinner) free.