Autumn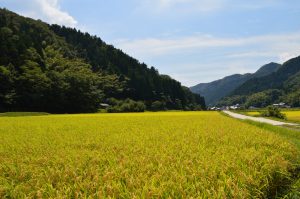 Speaking to autumn, the popular scenery around here is harvesting rice.
In May, farmers plant them and in autumn, it gets gold all over.
In this year, we planted rice by old hand-planting way. And in September, we also harvested by hands and put them on the wood hanger to dry them up.
Please come to taste our Couture new rice of the year.