Winter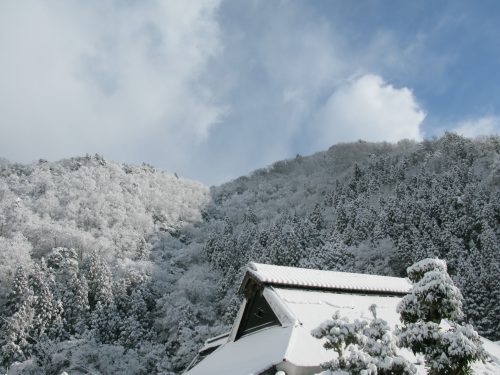 Our guest house is located in the northern part of Kyoto Pref.
It is about 1 and half hour from Kyoto city, but the scenery is totally different.
It is really off-the-beaten Another Kyoto.
In winter, it is easily that snow fall and stay about 50 cm only one night.
so we can enjoy making snowman, shoveling snow, and snowshoe hiking.
Come to experience the world of white all over.